Nigeria and West Africa's Silk Road: The New Crescent Economy
Yusuf Ibrahim Gamawa

Olusegun Obasanjo Centre for African Studies, National Open University, Abuja, Nigeria
Keywords:
Trans-Sahara, Trade, Nigeria, Kano, Sahel, Crescent Economy.
Abstract
The ancient city of Kano that is now located in north western Nigeria was an important player in the Trans-Saharan trade that flourished before the advent of the Europeans. The Trans- Sahara trade also predates the Danfodio Jihad that established the Caliphate system across northern Nigeria. The trade was seen to have involved many of the Sahel states in present times, but most importantly cities that distinguished themselves in the production of various commodities like Timbuktu, Gao, Djenne and Sijilmasa in Morocco. Since the demise of such trade, many cities that have hitherto been part of it, have lost relevance in the economic affairs and have been struggling to create new economies and have not been able to do so in modern times. Kano had been the economic base of northern Nigeria and its economy had supported the entire north of Nigeria as a result of the Trans-Sahara trade. Kano became known for trade across the Sahel and the Sahara for its textile and other services that include dyeing of clothing that were sent to as far as Morocco. The paper takes a look at the ancient Sahel economy and Kano's involvement and insists that for the economy of Northern Nigeria and that of Kano to be revamped, a new strategy will have to be developed. This strategy will look at reviving the ancient trade links that existed before and make for the construction of infrastructure, industries and necessary tourism potentials available. And that it is only by doing so that Kano as city will take its proper place among cities like Timbuktu and Gao, and impact on the economy of Northern Nigeria and by extension the Nigerian nation.
References
Augustina Okpechi, Kano, A City of Antiques and Culture, Guardian, 14 September, 2016.
Andrew Korybko, The Sahelian-Saharan Silk Road is one of China's Plans for Africa, the Sahelian, www.katehon.com
Claire Cock-Starkey, 8 Trade Routes that Shaped World History, Metal Floss, 2016. www.metalfloss.com
Hassoum Ceesay, Toby Green, Trans-Sahara Trade, Origins, Organization AND Effects in the Development of West Africa., www.wasscehistorytextbook.com
Michael Eboh, $12bn Trans-Sahara Gas Pipeline on Track-NNPC, Vanguard, 24 March, 2017.
Monica Mark, Nigeria Hopes Kano's Ancient Textile Traditions can Boost Trade and Tourism, The Guardian, 25 July, 2013.
Pekka Masonen, University of Tampere, The Third Nordic Conference on Middle Eastern Studies: Ethnic Encounter and Culture Change, Joensuu, Finland, 19-22 June, 1995.
Robert Muggah, The Sahel Engulfed by Violence, Climate Change, Food Insecurity and Extremists are Largely to Blame, World Economic Forum, 2019. www.weforum.org
The Economist, Banking on ECOWAS: Why Morocco is Cosying Up to Sub-Saharan Africa,19 July, 2018.
Trans-Sahara Trade, www.ppps.org/cms.
Travels of Ibn Batuta: The Journey to Mali 1350-1351, UC Berkeley, www.orias.berkeley.edu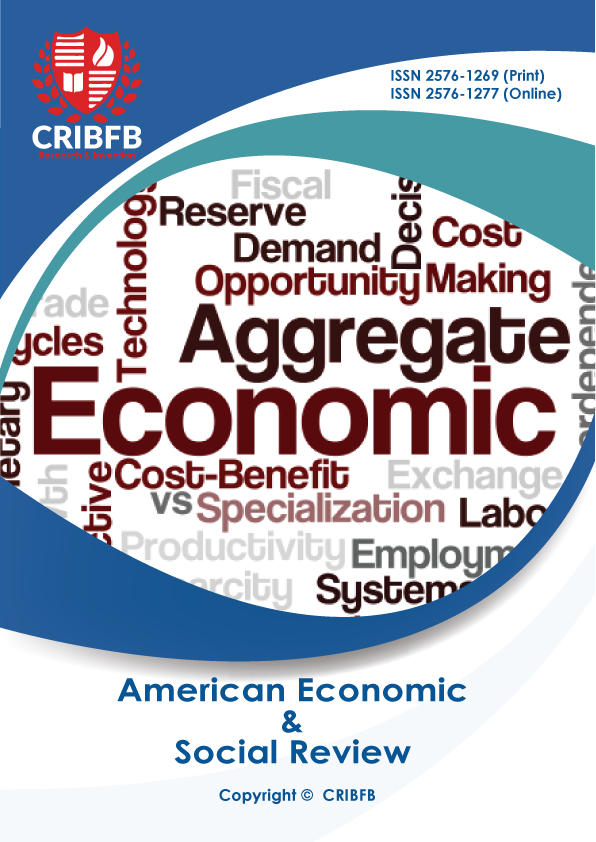 How to Cite
Gamawa, Y. I. (2019). Nigeria and West Africa's Silk Road: The New Crescent Economy. American Economic & Social Review, 5(2), 8-11. https://doi.org/10.46281/aesr.v5i2.327
Section
Original Articles/Review Articles/Case Reports/Short Communications
Copyright (c) 2019 Yusuf Ibrahim Gamawa
This work is licensed under a Creative Commons Attribution 4.0 International License.