Turkey and the Black Sea Economic Cooperation: Opportunities and Challenges
Yusuf Ibrahim Gamawa

Department of Political Science, Bauchi State University, Gadau, Nigeria
Keywords:
Black Sea, Cooperation, Turkey, Russia, U.S., Control.
Abstract
This paper aims to analyse Turkey's relationship with other states in the Black Sea region, and takes a look at reasons behind the formation of the Black Sea Economic Cooperation that was spearheaded by Turkey. The paper also highlights the importance of the region and the struggle by outside powers for influence in the region. These powers include Russia and the United states, alongside Turkey.
References
Ahmet Canli.(2006).Regionalism In The Black Sea Area and Black Sea Cooperation, Florida University.
Ersan Bocutoglu/ Gokhan Kocer.( 2007).Politico- Economic Conflicts In The Black Sea Region In The Post- Cold War Era, Center for Black Sea, Caucasus and Central Asian Studies, Karadeniz Technical University, Turkey.
Erhan Buyukakinci.(2004).Security Issues and Patterns of Cooperation in the Black Sea Region, Turkish Year Book.
Gamze Gungormus Kona.(2003). The Black Sea Economic Cooperation Organization, Kocaeli Universitesi Sosyal Bilimler Enstitusu, Dergisi(5).
Giray Saynur Bockurt,(2011).Security Policy of Turkey and Russia in the Black Sea Basin, Kardeniz Arastirmalari.
Ines Hartwig, The Black Sea Economic Cooperation Process.
Ongnyan Minchev,(2011).Institute for Regional and International Studies, The Black Sea Region:Strategic Balance and Policy Agenda. www.iris-b.org
Mustapha Aydin.(2005).Regional Cooperation in the Black Sea and the Role of Institutions.
Niklas Nilson.(2008).EU and Russia in the Black Sea Region; İncresıngly Competing Interests, Romanian Journal of European Affairs,8.
Oktay F. Tanrisever.(2012).Turkey and Russia in the Black Sea Region: Dynamics of Cooperation and Conflict, Centre for Economic and Foreign Policy Studies.
The House of Europe in Rhodes.(2012). Black Sea Economic Co-operation; Towards a 2020 Vision for the Black Sea Region; Reviewing the Goals for Sustainable Development, Good Governance and Efficient Conflict and Crisis Management.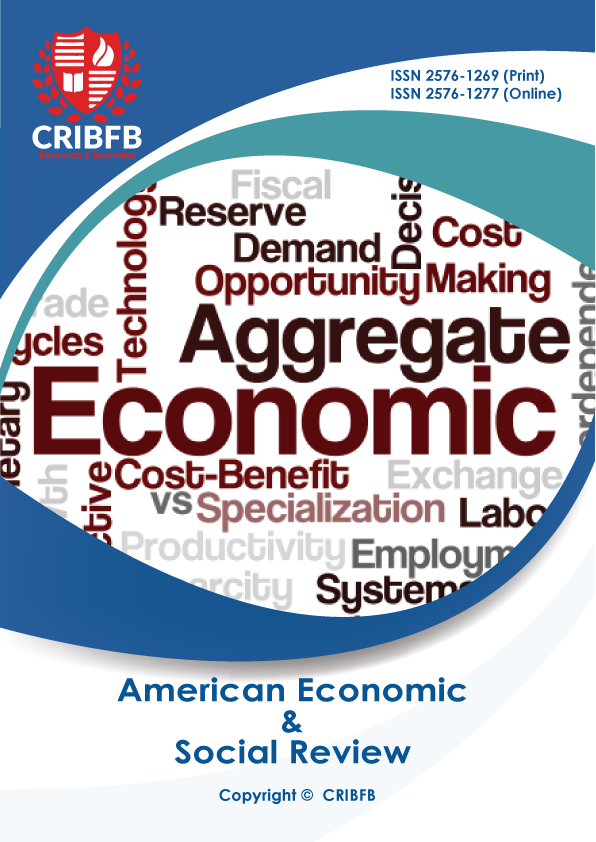 How to Cite
Gamawa, Y. I. (2018). Turkey and the Black Sea Economic Cooperation: Opportunities and Challenges. American Economic & Social Review, 2(1), 67-70. https://doi.org/10.46281/aesr.v2i1.155
Section
Original Articles/Review Articles/Case Reports/Short Communications
Copyright (c) 2018 Yusuf Ibrahim Gamawa
This work is licensed under a Creative Commons Attribution 4.0 International License.