Behavioral Implications of Budget Preparation: A Review and Future Research Context
Lutfa T Ferdous

La Trobe University, Bundoora Vic-3083, Australia
Keywords:
Behavioral Implications, Budget Preparation, Budgetary Process.
Abstract
This paper discusses the development of the behavioral implications of budget preparation and provides suggestions for future research on budgetary slack and its negative impact on budget preparation and performance evaluation and its influence on budget preparers and users. This paper extends future research by focusing on the proposed research question and research model including developed and developing economies. In doing so, this paper identifies research questions where evidence remains mixed and new directions in which there are research opportunities.
References
Conine Jr, T. E. (2014). Estimating the probability of meeting financial commitments: A behavioral finance perspective based on business simulations. Global Business and Organizational Excellence, 33(2), 6-13.
Heinle, M. S., Ross, N., & Saouma, R. E. (20134). A theory of participative budgeting. The Accounting Review, 89(3), 1025-1050.
Kramer, S., & Hartmann, F. (2014). How top‐down and bottom‐up budgeting affect budget slack and performance through social and economic exchange. Abacus, 50(3), 314-340.
Merchant, K. A., & Van der Stede, W. A. (2007). Management control systems: performance measurement, evaluation and incentives. Pearson Education.
Porter, L. W., Steers, R. M., Mowday, R. T., & Boulian, P. V. (1974). Organizational commitment, job satisfaction, and turnover among psychiatric technicians. Journal of applied psychology, 59(5), 603.
Rhoades, L., & Eisenberger, R. (2002). Perceived organizational support: a review of the literature. Journal of Applied Psychology, 87(4), 698
Wong-On-Wing, B., Guo, L., & Lui, G. (2010). Intrinsic and extrinsic motivation and participation in budgeting: Antecedents and consequences. Behavioral Research in Accounting, 22(2), 133-153.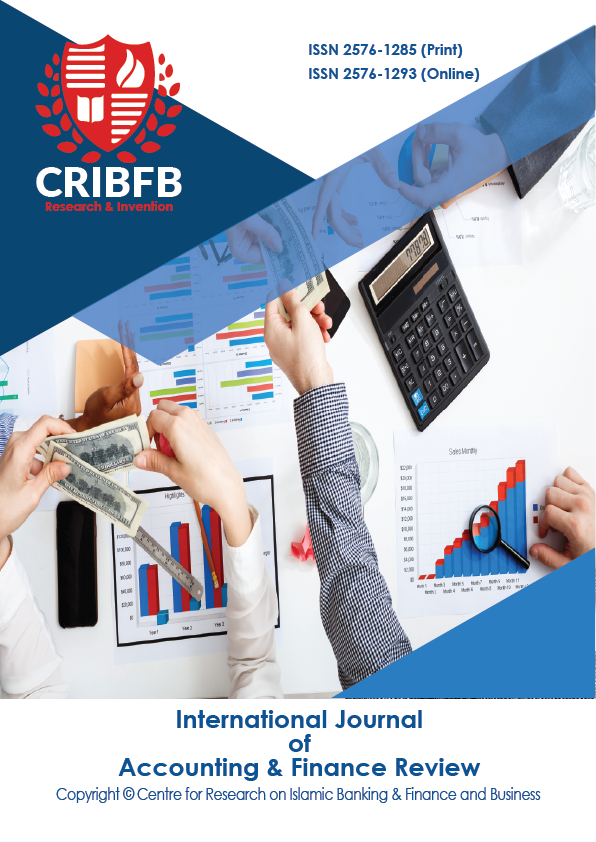 How to Cite
Ferdous, L. T. (2019). Behavioral Implications of Budget Preparation: A Review and Future Research Context. International Journal of Accounting & Finance Review, 4(1), 24-28. https://doi.org/10.46281/ijafr.v4i1.247
Section
Regular Research Article/ Short Communication Article
Copyright (c) 2019 Lutfa T Ferdous
This work is licensed under a Creative Commons Attribution 4.0 International License.