RESEARCH ON (DREAM) IN USTAD SHPOON (REFUGEE DREAM) POEM
Sayed Asghar Hashimi

Sayed Jamaldin University, Afghanistan

Sayed Ghani Ghani

Nangarhar University, Afghanistan

Shafiqullah Rahmani

Nangarhar University, Afghanistan
Keywords:
Dream, Black, Color, Yung, Symbol.
Abstract
This article is a research on the word "dream" in a poem by Ustad Shpoon, but in addition to the research on dream, it also talks about black color. For instance, the night is black (dark), you have a dream in the black (dark) night. The "black color" has been mentioned in this research as well. Good and bad dreams have been mentioned in the research on dreams and it has been clarified whether the "Refugee Dream" poem takes the side of goodness or badness. Another important thing about dreams is Symbolic and Simple dream. The poem that we are discussing here talks about simple and clear dream. This article researches dream in a poem of Saadudin Shpoon based on a theory. Verses of the same poem have been mentioned here and research on dream has been implemented in it psychologically. The goal of this research is writing an academic article and studying a poem according to psychology which will pave the way for other authors to research from two-dimensional perspectives. This is a library research which has used descriptive and explanatory methods. Materials have been collected from books and after analysis and interpretation, we have reached a conclusion. The achievements of this article are it recounts past memories of Shpoon through his poem. He notices black color while dreaming at night which is related to his past and manifests his problems. The value of this article is it contains new points about Shpoon which have never been studied before.
References
Herawi, S. R. (2014). Glimpses at anthropology of Zoroastrian and its Outcomes of training implications fifth year, the second number, p. 2
Kargar, M. A. (2016). Ghani in the Sand Palace and Give me A River of Light, Nangarhar: Hashimi Publishing Society, P.241
Shpoon, S. (2019). Prose Collection of Saadudeen Shpoon, published by Kanduz University, P.36.
Shpoon, S. (2020). Only one Shpoon. Jalalabad: Momand Publishing Organization. P44.
Shpoon, S. (2019). Poetic Collection. Balkh University, Advisor to the President in academic and social affairs, p. 39, 26, 46, 90, 91, 92.
Shpoon, S. (2019). Gems in Stones. (Ustad Shpoon Poetic Collection). By the efforts of Lal Pacha, azmon. Balkh University, Advisor to the President in academic and social affairs, p. 39.
Zadran, H. (2010). The World of Colors. Kabul: Danish publishing association. p. 20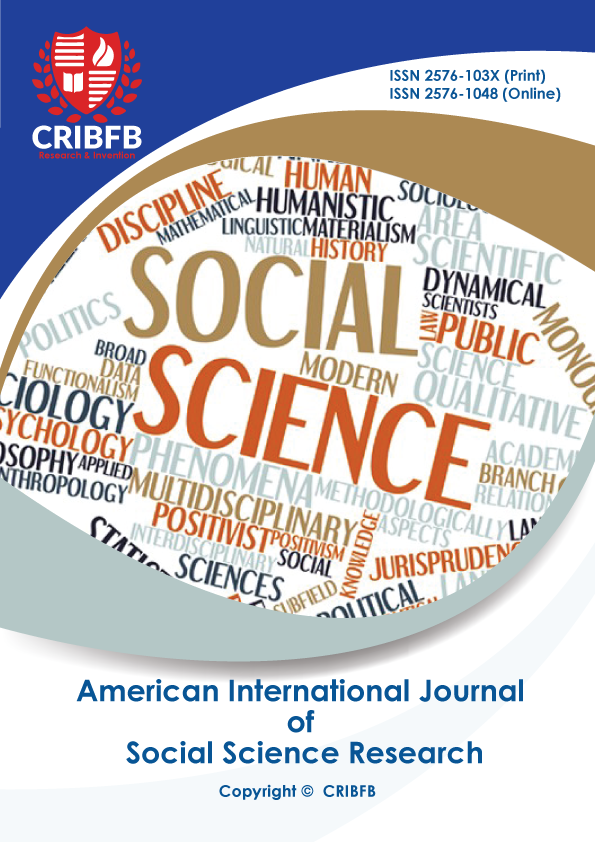 How to Cite
Hashimi, S. A., Ghani, S. G., & Rahmani, S. (2021). RESEARCH ON (DREAM) IN USTAD SHPOON (REFUGEE DREAM) POEM. American International Journal of Social Science Research, 6(2), 33-38. https://doi.org/10.46281/aijssr.v6i2.1203
Section
Original Articles/Review Articles/Case Reports/Short Communications
Copyright (c) 2021 Sayed Asghar Hashimi, Sayed Ghani Ghani, Shafiqullah Rahmani
This work is licensed under a Creative Commons Attribution 4.0 International License.