An Empirical Research on Shinepukur Holdings Ltd: Strategy, Accounting, Ratio, Sensitivity and Prospective Analysis
K. M. Anwarul Islam

The Millennium University, Bangladesh
Keywords:
Strategy Analysis, Accounting Analysis, Ratio Analysis, Sensitivity Analysis, Prospective Analysis.
Abstract
This paper examines how Shinepukur holdings ltd is going well or not? The major operations of the company are related to the development of lands and building apartments. Its operating performance is now going down because of the inefficient strategy formulation. The company cannot use its resources in full swings. Real estate customers purchase land or apartments on credit. Sometimes they fail to pay with in due time. Identifying the projects which customers will pay their credit within short term is important in this business. This policy is not followed by shinepukur. Moreover Managers had taken some unprofitable projects which brought negative return for the company. The company's core businesses are Apartment project and Land project. Competition in real estate industry is increasing day by day. After du-point analysis, we have found that company's performance is very much sensitive to its profit margin. In the valuation part we have found the company's present of equity per share is negative where share market price is 28.50 taka in the last trading day of 2015. This figure indicates market price of share is overvalued. Investors should not buy this company's share. In prospectus analysis we have made forecast for next three years income statement, balance sheet, cash flow statement on the basis of common size statement analysis.
References
Annual Reports, 2007-2016. Shinepukur Holdings Ltd.
Colaizzi, P. (1978). Psychological research as a phenomenologist views it. In: Valle, R. S. & King, M. (1978). Existential Phenomenological Alternatives for Psychology. Open University Press: New York.
Jenkins, L. (2009). Contribution Margin and Breakeven Analysis: Determining when a Company will Realize a Profit. Journal of contribution margin and breakeven analysis, 8, 65-83.
Thachappilly, G. (2009a). Profitability Ratios Measure Margins and Returns: Profit Ratios Work with Gross, Operating, Pretax and Net Profits". Journal of profitability ratio measure margin and return.
Thachappilly, G. (2009). Financial Ratio Analysis for Performance Check: Financial Statement Analysis with Ratios Can Reveal Problem Areas. Journal of financial ratio analysis for performance evaluation.
Rubin, D. B. (1974). Estimating causal effects of treatments in randomized and nonrandomized studies. Journal of educational Psychology, 66(5), 688.
Rosenbaum, P. R. (2002). Overt bias in observational studies. In Observational studies (pp. 71-104). Springer, New York, NY.
http://www.shinepukur.com/ Retrieved May 01, 2017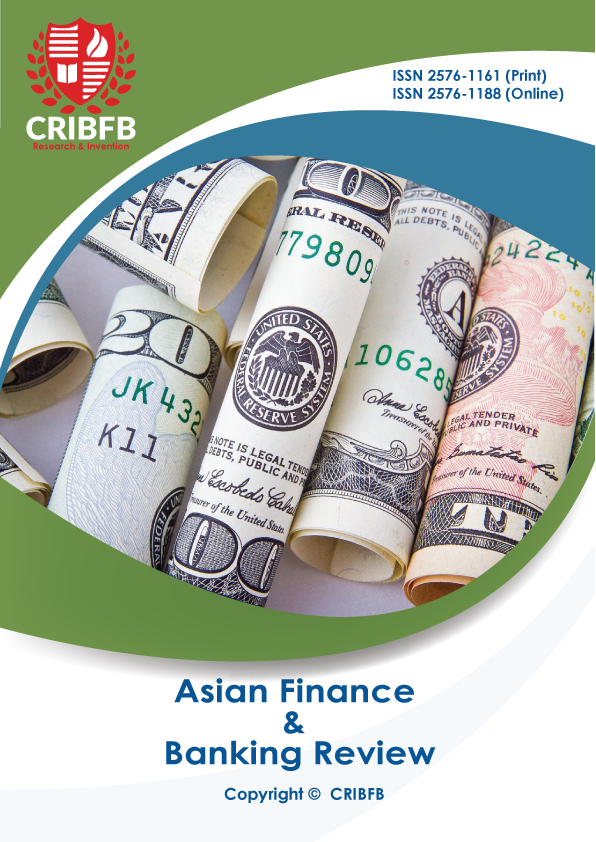 How to Cite
Islam, K. M. A. (2017). An Empirical Research on Shinepukur Holdings Ltd: Strategy, Accounting, Ratio, Sensitivity and Prospective Analysis. Asian Finance & Banking Review, 1(1), 83-92. https://doi.org/10.46281/asfbr.v1i1.1249
Section
Original Articles/ Review Articles/ Case Reports/ Short Communications
Copyright (c) 2017 K. M. Anwarul Islam
This work is licensed under a Creative Commons Attribution 4.0 International License.