Economic Implication of Absence of National Carrier in the Nigeria Aviation Industry
Gbadamosi Kolawole T

Department of Transport Management Technology, Federal University of Technology, Nigeria

Adekunle Emmanuel A.

Department of Transport Management Technology, Federal University of Technology, Nigeria
Keywords:
Economics, Aviation, National Carrier.
Abstract
The aim of the study is to access the economic implication of absence of National carrier in the Nigeria aviation industry. The airline industry is the key drive of the travel and tourism industry and also a major contributor to many countries' overall economy through international tourist arrivals and departures. The study estimate the amount of revenue Nigeria is losing to capital flights for not having a viable national carrier over the past ten years that is from 2007 to 2016.The estimated amount of revenue loss was examined on airlines offering direct flights on Nigeria to London route, in which we have two foreign airlines (British airways and Virgin Atlantic airline)and a Nigeria's private national carrier which is Med-view airline. The class of tickets and services in each class of ticket being offered by the airlines was examined. The study reveals an estimate of total of over $6 Billion revenue were being lost to hands of foreign competitors over the past ten years with British airways generating closely to $4 billion, while Virgin Atlantic generated over $2.3 billion and Med-view generated over $133 million in the past ten years. The study also reveals that the higher the passenger carried the higher the revenue and vice versa. However, establishing a national carrier by the federal government is imminent which will express Nigeria culture and to better serve passengers especially Nigerians. Finally, banks and other governmental financial institutions should make available enough funds with longer payback period and little interest for both existing airlines to upgrade their services and new entrants to be able to purchase necessary equipment's to make them competitive in the market.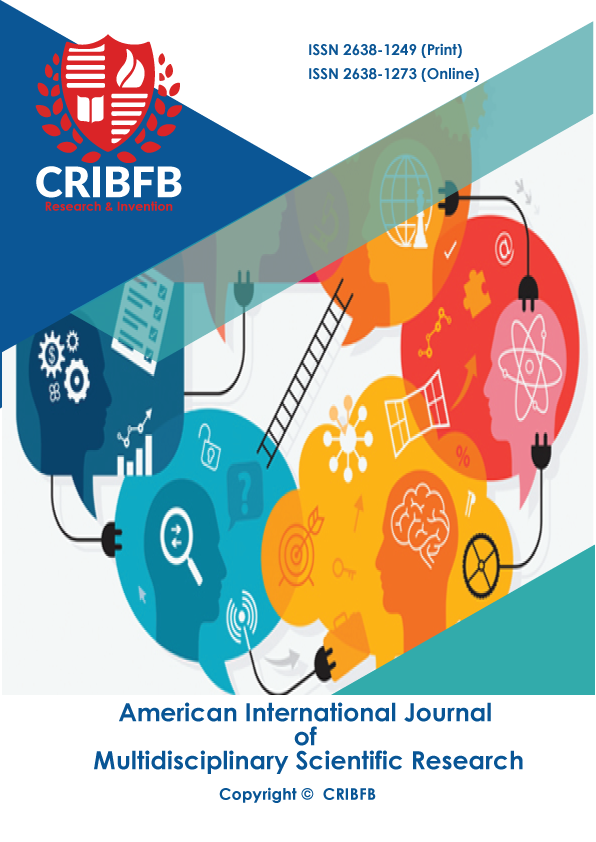 How to Cite
Kolawole T, G., & Emmanuel A., A. (2018). Economic Implication of Absence of National Carrier in the Nigeria Aviation Industry. American International Journal of Multidisciplinary Scientific Research, 1(2), 1-8. https://doi.org/10.46281/aijmsr.v1i2.182
Section
Original Articles/Review Articles/Case Reports/Short Communications
Copyright (c) 2018 Gbadamosi Kolawole T., Adekunle Emmanuel A.
This work is licensed under a Creative Commons Attribution 4.0 International License.