Corporate Governance: An Islamic Institution Perspective
K. M. Anwarul Islam

Department of Business Administration, The Millennium University, Dhaka, Bangladesh

Orobah Ali Barghouthi

Faculty of Business and Economics, Department of Banking & Finance, Alquds University, Abu Dis, Palestine.
Keywords:
Islamic View, Corporate Governance, Financial Institution
Abstract
This brings the paper into discussion, including its objectives, procedures, on some of the most important elements of corporate governance, including on tools. The resolution of the conflict of interests of the primary/agent in order to promote the interests of all One of the most important priorities is that of stakeholders, as well as the soundness and stability of the financial system. The Board of Directors, Senior Executive, shareholders and the depositors for this objective are the most important structures. The paper outlines the steps that need to be taken to improve the Board and management 's effectiveness and accountability. To encourage shareholders and depositors to play a higher role in protecting their own interests in the performance of their positions. Then, the article describes some of the popular resources available to make the Board and the Executive more efficient and responsible.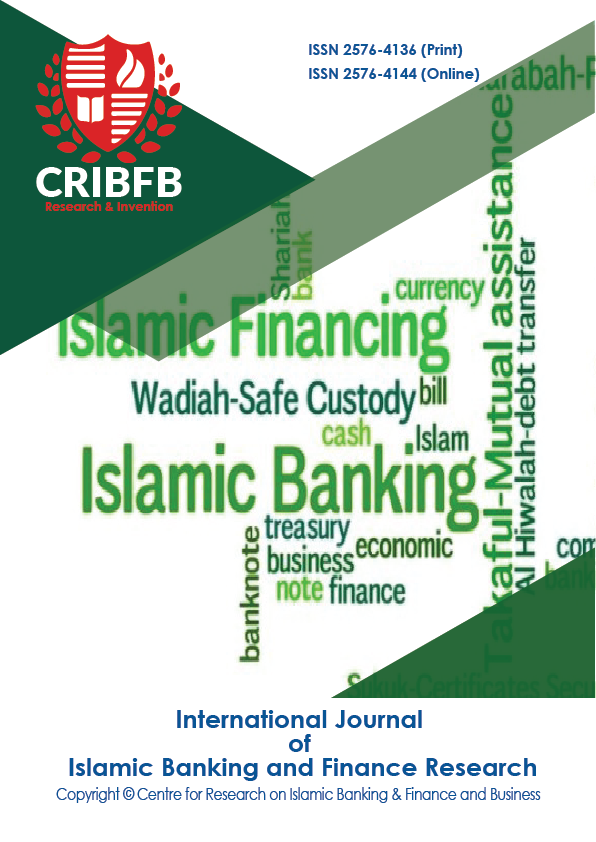 How to Cite
Islam, K. M. A., & Barghouthi, O. A. (2017). Corporate Governance: An Islamic Institution Perspective. International Journal of Islamic Banking and Finance Research, 1(1), 29-32. https://doi.org/10.46281/ijibfr.v1i1.36
Section
Original Articles/Short Communications
Copyright (c) 2017 Orobah Ali Barghouthi
This work is licensed under a Creative Commons Attribution 4.0 International License.