Adaptation of Traditional Festivals to Natural Resources Conservation Education: Lessons from Osun-Osogbo and Argungun Fishing Festivals in Nigeria
Adekunle Olatumile

Department Of Adult Education, Adekunle Ajasin University, Akungba-Akoko, Nigeria
Keywords:
Festival; Environment, Ecosystems; Climate change; Resource management
Abstract
Africa has been tagged a festival continent as year in year out, towns and villages witness cultural festivals throughout the year. These festivals are mostly concerned with resources conservation and utilization. The adoption of Western Model of conserving biodiversity in the trickle-down fashion has failed to yield reasonable result; whereas traditional festivals epitomize indigenous people's respect and reverence for, and pragmatic understanding of, their natural environment. The quest of conserving biodiversity for sustainable development therefore calls for the integration of traditional festivals in sustainable resource management framework. In spite of the invaluable potentials of traditional festivals in biodiversity conservation as an indigenous resource management system, it has not been given a prominent place in the modern day scientific resource management framework. Using ethnographic research design, the paper exploits the natural resources conservation potentials of Osun-Osogbo and Argungun fishing festivals in Nigeria. Data are collected from archival, ethnographic and internet materials, as well as text books, pictures and information through interviews and observations. The paper presents an analysis of ways through which policy frameworks can benefit from festivals and how a wide audience can be reached with biodiversity conservation messages for the purpose of creating awareness. The paper develops a framework for ecosystem based adaptation, using indigenous festivals for the purpose of replicating it in every other community where such festivals do not exist and integrating it in festivals that are not based on natural resource conservation.
References
Asogwa B C, Umeh J C and Okwoche V A (2012a) The Sociological and Cultural Significance of Argungun International Fishing Festival in Nigeria. International Journal Humanities and Social Sciences 2(11):243-249
Asogwa B C, Umeh J C and Okwoche V A (2012b) Community Fishing and the economics of Argungun Fishing Festival in Nigeria. Asian Journal Business Management 4(2):192-199
Convention on Biological Diversity (2012) Text on the Convention on Biological Diversity. Retrieved on January 5 2012 from www.cbd.int/convention.text
Ezenagu N and Olatunji T (2014) Harnessing Awka Traditional Festival for Tourism Promotion Global Journal of Arts Humanities and Social Sciences .2 (5) pp: 43-56, June 2014
Federal Republic of Nigeria (2010) Forth National Biodiversity Report. Abuja, Federal Government Press.
Kakabe Y N (2000) Foreword in Pirot J Y,Meynell P J and Elder D (eds) (2000) Ecosystem Management: Lessons from around the World, Switzerland, IUCN.
Mathias B A (2014) Socio-Religious Significance of Ikoro and Ekpe Festivals in Akwete Ndoki Community of Abia State, Nigeria International Journal of Social Science and Humanity, 4, (5), September 2014
Negi C. S. (2010) Traditional Culture and Biodiversity Conservation: Examples from Uttakharan, Central Himalaya. International Mountain Society.
Nwosu P U (2010) The Role of Okonko Society in Preserving Igbo Environment. Journal of Human Ecology, 31(1): 59-64
Pirot J Y, Meynell P J and Elder D (eds) (2000) Ecosystem Management: Lessons from around the World, Switzerland, IUCN.
Sinclair F L and Walker D H, (1999) A Utilitarian Approach to the Incorporation of Local Knowledge in Agro-Forestry Research and Extension in: Buck L E, Lassole J P, Femandes E C M (eds) Agro-Forestry in Sustainable Agricultural System Boca Raton, F L: CRC Press pp 245-276.
Soola E O (2009) Communication and Educational Approaches and Strategies for Forest Management: Implications for Africa. European Journal of Social Sciences. 9(3), 2009.
UNESCO (2005) Osun-Osogbo Sacred Grove, UNESCO World Heritage Centre. Retrieved on January 4 2012 from whc,unesco.org>culture>world heritage centre
Walker, D h; Sinclair F L; Joshi L; Ambrose B(1997) Prospect for the use of Corporate Knowledge Bases in the Generation, Management and Communication of Knowledge at a Frontline Agricultural Research Centre. Agricultural Systems 54(3):291-312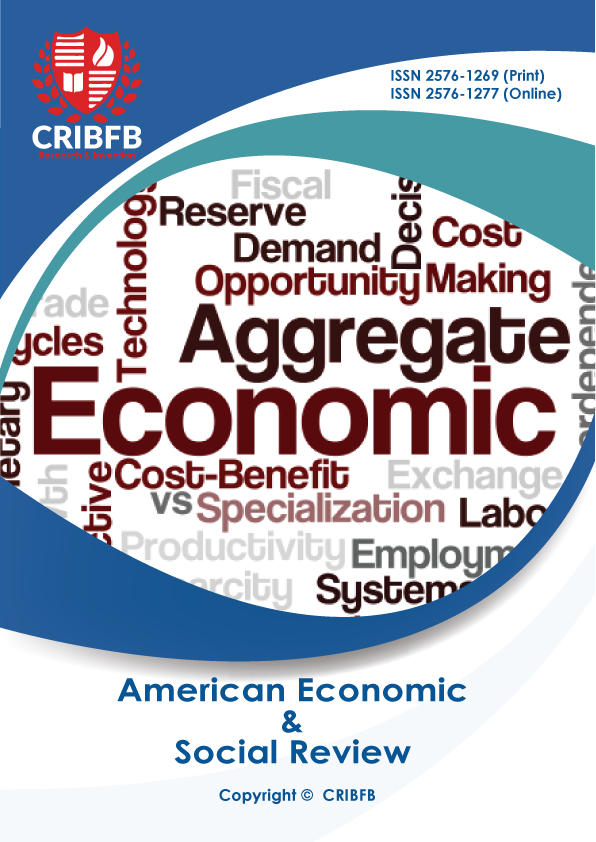 How to Cite
Olatumile, A. (2019). Adaptation of Traditional Festivals to Natural Resources Conservation Education: Lessons from Osun-Osogbo and Argungun Fishing Festivals in Nigeria. American Economic & Social Review, 5(2), 32-37. https://doi.org/10.46281/aesr.v5i2.361
Section
Original Articles/Review Articles/Case Reports/Short Communications
Copyright (c) 2019 Adekunle Olatumile
This work is licensed under a Creative Commons Attribution 4.0 International License.